NEWS - NYHETER - Presse -
Scandinavia congress center, Aarhus 03.03 - 05.03.-2017
Lene Hansson who is in the Advisory Board In Cell-wellbeing is visiting the stand at the wellness fair in Aarhus Denmark this weekend. Please read more about Lene on our website, says Morten Fuur.
Wellness Practitioners (Susan Lunde and Gert Jensen) are busy with customers at the health fair in Aarhus in DENMARK this weekend.
Clients are very much interested in The new Optimize Wellness report, the practitioner offer with the technology from Cell-Wellbeing.
When we talk with clients many of them have experienced on their own body or someone in the family what e.g. molds can do of harm to the body. Or how lack of vitamins or essential fatty acids can give problems in their body. Now they can see that they don't have to guess anymore. Now they simply can test it!
Natural Products Scandinavia. Malmömessan

50. Medizinische Woche BADEN BADEN. 28.10-1.11.2016
The team from Cell Wellbeing was represented by representatives from Portugal, Brazil, Holland, Denmark, Sweden, Norway and England.
Dr Carlos Orozco
Bachelor of Science in Experimental Biology.
Dr. Carlos Orozco Interview at the Conference on the Physics Chemistry and Biology of Water

Sund Livstil messen i København 30. 09-02.10-2016

Lene Hansson og Christine Erritzöe - Elsk din tarm 2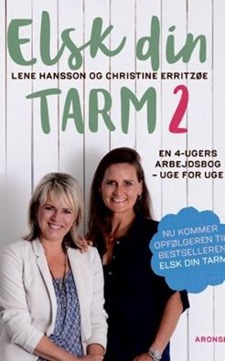 Øksnehallen på Vesterbro byder omkring 15.000 sundhedsbevidste gæster indenfor i den charmerende hal til årets Sund Livsstil messe. Her kan de møde omkring 180 udstillere og alternative behandlere og holde en pause i én af hallens to caféer, hvoraf Ambrosia står for en ren vegetarisk smagsoplevelse. Og i den mere intellektuelle afdeling: forlag med nye og interessante bogudgivelser; i år fra bl.a. Lene Hansson 'Elsk din tarm'

I området med behandlingstilbud kan nævnes: kropsbehandlinger, allergi- og intolerance-test, smertebehandlingsklinik med tværfagligt fokus, vandreturer der renser tankerne og ferie med flow. Desuden præsenteres kosttilskud og naturlægemidler samt økologisk chokolade, protein snackbarer og funktionelle fødemidler.

Mød flere end 170 udstillere bl.a. dygtige terapeuter, behandlere og sundheds rådgivere.
Dedicated to all things natural…
See you in Copenhagen and Malmo

Cell Wellbeing also participate in the exhibition in Baden Baden; Germany and Holland. You're welcome.