Our technology provides a unique interface for the collection and assessment of bio-information from cell samples (hair root) and the characterisation of personal data derived into a report.
Bio-information is carried in the weak electromagnetic field emissions from cells, tissues and organisms. The information is carried in a similar manner to the way a radio wave might carry music or an MRI scan carries an image.
Bio-information is notoriously difficult to assess as it is often not discernible from the background noise of the electronics designed to monitor it. However, specifically propagated waves have the ability to interface this information using our advanced bio-feedback and proprietary computational pathways. The data is prosessed in an isolated relational database environment, allowing the recursion and convergence processes to operate.
We have CE (Europe), ETL/UL (US/Canada) and CQC (China) conformity certification for safety assessment and ISO EN 13485:2012 + AC:2012 manufactured bio-feedback systems reaching class IIa certification.
S-Drive For Interfacing
Our bio-information collection devices are designed using the very latest in micro-coil technology, combined with mobile phone chipsets and USB power supply. These devices comply with all applicable EU directives under EMC standard EN 61326-1 and as such bear the CE marking. Also the ETL (UL 60950-1) and CAN/CSA C22.2/60950 markings for the USA and Canada.
Proprietary software runs an object relational database providing a functional interface for the collection and transmission of the client's bio-information data for assessment.
All devices and software programs are designed to run on Windows and MAC OS X systems and are compatible with PC, tablet and smart phone use. (some uses are not enabled)
The Centre For Assessing.
Our Bio-Information Assessment Centre is based in Germany, and is run and monitored by doctors, scientists and computer engineers.
We use advanced bio-feedback system infrastructure; incorporating CE Class IIa approved devices and proprietary software programs to identify the specific bio-information connections that exist between the subject information and the test information.
The system uses a recursion algorithm to indicate the sensitivity of the bio-feedback convergence between the data sets and assigns a score to each test item, from 0 to 100. Low scores represent low convergence or connection value and high scores, high convergence or connection value.
All data is stored in a secure server environment with firewall protection and is duplicated and backed up to provide seamless service 24 hours a day, 365 days a year.
All of our inbound and outbound data is encrypted to the highest level and we run SSL certificates on all of our servers providing the highest level of security available.
The Reports For INDEXING.
Our in-house programmers have designed a relational database management system which enables us to create highly visual and credible reports, which are the knowledge drivers to the bio-information data. These reports can be tailored to specific company products, branding, copy and web links.
Data cleaning allows us to factor out the noise and errors and only store high quality data for visualisation, the process of visually representing scientific data for ease of reference.
Should you wish to inquire in more detail on the Science and Cell Weakness, please follow this link www.meyl.eu
EMF/ELF
Microwaves are no longer the domain of microwave ovens, for instance did you know:
The GPS system in your car. It is operated through microwaves sourced from the satellite, microwaves are used to speed up the delivery of the information.
3G Phones use microwaves to speed up the delivery of information.
Phone towers use micro waves to deliver information
Some Wi-Fi modems use micro waves these days for faster communication with the network.
Speed cameras use micro waves.
Dopplar radar dishes all use micro waves – so if you live near an airport be careful.
Now its also been shown that I-phones and their units have Microwave radiations.
If you live in the highest apartment block you can be sure they have a microwave antenna on top of the roof.

The S-Drive is a breakthrough piece of hardware which links our German Technology Centre directly to the local users of the S-Drive. This allows fresh hair samples to be digitised immediately and allows the user to gain access to a wide variety of environmental-information about a client in only a matter of minutes. While it is not a diagnostic or medical device, it does provide a potential of things that may be hidden within constant flow and ebb of the life cycle.
This portable device uses a proprietary epigenetic indicator technology to code and digitise low frequency information from signature-waves and bio-markers similar to those found in fresh hair samples.
The S-Drive is operated by our user friendly software package, which collates a small amount of personal data with the digitised signature-wave information data. The freshly plucked hair sample data is automatically sent via your computers email connection to our Computerised Technology Centre in Germany.
The signature-wave information data is de-coded, replayed and assessed against hundreds of environmental indicators covering nutrition, diet, cleansing, resistance and interference indicators. The resultant data is used to create an 'Optimise Nutritional Food Plan' for the individual whose hair sample data was received in Germany.
The S-Drive is fully portable, can be used online or offline and works on computers and laptops running windows based operating systems.
The S-Drive is CE, FCC and ETL compliant for electrical safety.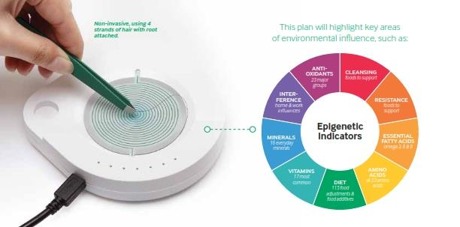 APPROVED DESCRIPTIVE TEXT IN ACCORDANCE WITH CE/ETL(UL) CERTIFICATIONS
The CWBCE-1320 is a cell profiler used to observe the feedback frequencies of specimens. The equipment is powered from a single USB connection to an external computer which runs software that collates specimen information; and the data provided by the cell profiler. The cell profiler generates a magnetic field that grows in the coil and grows in the field (low field). Different specimens affect differently the fields (growing/decaying), the feedback medium of microactivity is then assessed by a bio-information centre against relevant and data stored indicators, for example organic/biological and returned to the sender"
S-Drives are supplied through extensive distribution around the world, this channel is growing exponentially in many countries and industry sectors. If you are interested in distribution opportunities please request information from the person who has demonstrated the technology. The local Agents are responsible for training, support and marketing of the S-Drive.
Using the S-Drive connected to your PC; four hair strands are digitally processed by converting a natural analogue sine wave, to a digital code and sending it via a secure internet connection to Hamburg, Germany. There, our powerful super-computer systems, linked to epigenetic indicator technology, decode the information based on quantum biological indicators.
The data is then passed through our own algorithms and software programs, which create an optimal 90-day nutritional food plan that is returned to your PC within 15 minutes.
Find the right plan for you and your clients
In many aspects of daily life people are not well supported by their diets and nutritional foods intake. It is often difficult to know which choices to make or path to take when making decisions for nutritional optimization. The following plans can help to support your decision making and target the key objectives of your client's needs.